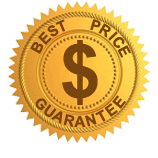 Ease & Convenience - The Easy School
Enjoy complete freedom and control to study your online traffic school in whatever way is best for you!
Unlimited 24/7 access

Log in from any computer, any time

Set your own schedule & pace

Take as many breaks as you want

The course is entirely flexible, meeting your exact needs whenever you're able to study. There's no pressure, no stress, and no imminent deadlines to meet. Designed just for your busy life!
Did You Know?
Many states allow the use of online traffic school or online defensive driving courses to dismiss traffic tickets. If you receive a traffic citation, you should always check with the court that is handling the citation and find out whether they will accept online traffic school, and whether your citation is eligible for traffic school. Taking traffic school does not mean you won't have to pay your fine to the court. Before you enroll in a traffic school course, make certain you pay all that is owed to the court in order to be eligible for traffic school. If you received your ticket in the state of Arizona, your court fees will be paid directly to the traffic school, which they then forward to the court on your behalf. Once you've determined that you are eligible to attend online traffic school, a quick google search for "traffic school online" will give you several choices of schools.

Briefly Research the schools you are considering. You will want to verify that the particular school you choose is approved for the State and Court that is handling your citation. Some schools do not make this clear on their website, so you may want to call them to verify. You will also want to compare the total cost of the schools you are considering. Be wary of online traffic schools that do not include the cost of certificate processing or identity verification in their advertised price, and make note of what they are actually charging you before you process your credit card payment. You may want to take advantage of a traffic school that offers price-matching, enabling you to take a higher quality and more reliable course for the same price as signing up with a questionable school.

Register for your course. For most states, this is an easy process. The school will need to collect your personal information (name, address, phone number) as well as your driver's license information and citation information. You should have this information handy when you fill out the registration form. Some schools allow you to begin the course with minimal information and without making payment, but all of this will be required from you at some point before you complete the course. (If you received your ticket in the state of Arizona you will also be required to submit a copy of your driver's license and a copy of your ticket in order to register.)

Take the course. Almost all online traffic school courses will allow you to take the course at your leisure, as long as you complete it before the due date given to you by the court. This means that if you are in a hurry you can get it done all at once, or you could do just a little bit each day until you are finished. Depending on where you received your ticket, you may see "page timers" in your course that are there to ensure that you have met the minimum time requirement for your court. Most states require you to take a final exam in order to complete traffic school. The number of questions and amount of re-takes you are allowed vary by court.

Be aware of how your certificate of completion is processed. Many courts allow the traffic school to electronically send your certificate to them, but some courts require your signature on a paper certificate (meaning this has to be mailed to you by the traffic school, and then you are responsible for mailing the signed certificate to the court). About 2 weeks after your certificate has been sent to the court, it is recommended that you contact the court to verify that your case was dismissed. Some courts have a website that allows you to search by driver's license or citation number and then shows you the status of your case (for example, Los Angeles County and Pima County). If your certificate was submitted to the court electronically by your traffic school, the school will likely be able to tell you if the court has dismissed your case as well.